Care & Discipleship Ministry
Welcome
Welcome to the Care & Discipleship Ministry of Trinity Point Church! We are grateful that you are welcoming us into your life at this time. It is never easy to ask for help. We admire the courage,
faith, and humility this first step represents on your part. It is our prayer that God will bless this step and use our time together to build more hope and direction in your life.
Our goal
in the Care & Discipleship ministry is to make the gospel paramount by connecting our members and our community to the life-transforming power of Jesus Christ. We are confident that through
the Scriptures and the power of the Holy Spirit, God has given us everything we need for life and godliness (2 Peter 1:3-4). It is our joy to help real people, with real problems using the Bible.
Our vision
for soul care is larger than a few one-on-one meetings with a biblical counselor. Rarely does lasting change happen in isolation. As a part of your journey, we will likely encourage you to be
involved in the life of the church in a variety of ways as we walk together. Our approach to soul care focuses upon helping your identify how your beliefs, values, and desires (Proverbs 4:23, Matthew 6:21, Luke 6:45)
express themselves in your emotions, relationships, decision making, and identity.
Our commitment
as a church is to offer soul care services to church members and those in the local community of faith. This is made possible by the redemptive power of Jesus Christ,
the conviction and guidance of the Holy Spirit, and the instruction of God's Word. Your counseling will be biblical, in which the Scriptures are held as the final authority in all matters.
If you are not sure that you will be interested in biblical counseling, you will have the option of attending one or two sessions to discover how biblical counseling may help you.
If at any time during the counseling process you have a concern about the care you are receiving, we invite you to contact Pastors Chad Hall (
chad@trinitypoint.org
) or Tracy Turner (
tracy@trinitypoint.org
).
If you'd like to be considered for counseling care at TPC, please note that at the present time,
only women who are also members of TPC are being seen by Christine Chappell.
If you are a male member of the church or broader community, and are looking for
biblical counseling for yourself, you are welcome to email
christine@trinitypoint.org
for trusted care referrals within our community.
Due to demand, there is presently a waiting list to begin your journey through the Care & Discipleship Ministry.
Please do not let this deter you from reaching out and getting your name added to the list! We will do our very best
to serve you as soon as possible. Please email
christine@trinitypoint.org
with the subject line TPC Counseling Request,
and Christine will be able to give you more information about your place on the waitlist, as well as links to
helpful resources that can benefit you while you're waiting to be scheduled for sessions.
For those who have been instructed to prepare for their first session with Christine, please complete the following steps. Do not take these steps if you are presently on a waiting list. If you are unsure if these steps are for you, email
christine@trinitypoint.org
.
1)
Watch our Introduction video
2)
Download and complete the intake packet (
click here
)
3)
Return completed intake packet to Christine Chappel (
christine@trinitypoint.org
) or drop your package off at
TPC
.
4)
Christine will reach out to you as soon as possible to confirm your initial meeting date and time.
The Care & Discipleship services offered at Trinity Point Church is part of our ministry to members and our community. We do not charge for the counseling services offered. The generosity
of our members allows us to offer these services free of charge. If our ministry has been a blessing to you and God has given you the means to do so, then your financial gift is most welcome.
In such cases, checks should be made out to Trinity Point Church (or you can use the
online giving platform
available at
trinitypoint.org
) as a way of joining with our members
to make the Gospel paramount throughout Easley and even to the ends of the earth (Matthew 28:18-20). If you elect to contribute to the Care & Discipleship Ministry
for the purposes of investing in the work we are doing to offer biblical counseling at TPC, our suggested donation is $35 per session.
Your contributions will help to train church leaders in one-another care and raise up additional gifted men and women to meet the growing demands
for biblical counseling in our church. While we welcome and appreciate your giving, it is not required in order to obtain our counseling care.
Learn About Biblical Counseling
If you are interested in learning more about biblical counseling doctrine and standards of care, please review the following information provided by the Association of Certified Biblical Counselors: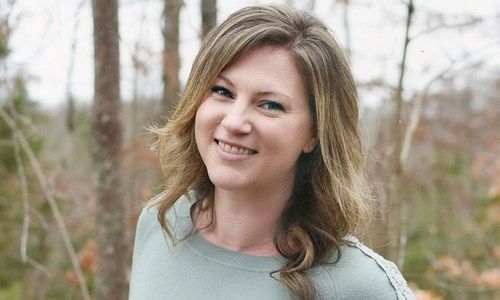 Christine Chappell is a wife, mother of three, the author of
Clean Home, Messy Heart: Promises of Renewal, Hope, and Change for Overwhelmed Moms
,
Help! My Teen is Depressed
, and
Midnight Mercies: Hope for the Dark Hours of Motherhood
(forthcoming with P&R Publishing in fall 2021.) Her writing has been featured at websites such as Desiring God, The Gospel Coalition, Risen Motherhood, and other Christian platforms.
In addition to her writing ministry, she works for the
Institute of Biblical Counseling & Discipleship
as the organization's Outreach Director and Podcast Host. Christine has completed certificates in Biblical Counseling through IBCD and is presently in the supervision phase of certification through the
Association of Certified Biblical Counselors (ACBC)
.
Christine blogs regularly at
christinemchappell.com
and lives in Easley with her husband, Brett, and their three children.